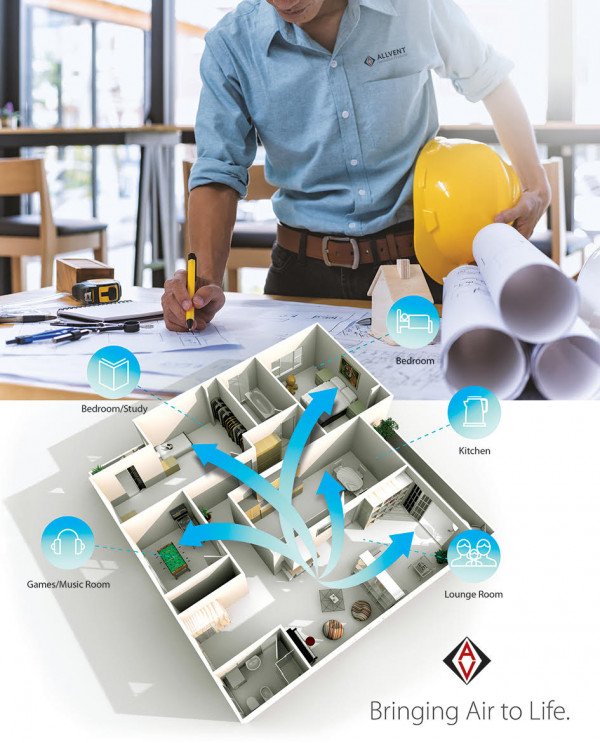 We have walked in your shoes
Allvent started life in Sydney as an HVAC contracting business in 1988. Then in 1999 one of the founders spotted an opportunity in the HVAC market.
There was a need for high-quality imported and locally manufactured ventilation products in the industry.
Allvent moved into the manufacturing and distribution of these products to the market.
"But we never lost sight of our roots. We understand the challenges of being an electrical and HVAC contractor. The success of your business is at the heart of all we do."
Along the way, the business has expanded and is a valued supplier to contractors nationally across Australia. With Allvent's continued growth in the past years, we have successfully begun serving the New Zealand market.
---
Our Promise to you
These are the values that guide the business and all that we do:
✓ Care – for our staff, our customers, our community. We invest time in building relationships and are dedicated to looking after you.
✓ Quality – cheap is expensive, and we scour the world to find the best products for the price. All backed by our two-year warranty.
✓ Enthusiasm – we enjoy life and bring a positive can-do energy to all we do for you. Supporting each other to achieve more and celebrating customer wins.
✓ Giving Back – we have a strong commitment to give back to the wider community in which we live and work in supporting numerous charities.
✓ Integrity – truthful in all that we do, no excuses, we tell it like it is. So that you are confident in our products and service.
---
Our Mission
To provide clients with the most advanced technology and innovative designs for air movement.

Our Vision
To be the preferred supplier for every user of air movement products in the market we serve.